WE ARE AT YOUR SERVICE BY PHONE, EMAIL OR WEB FORM BELOW.
DIXIE CONSTRUCTION SERVICES, INC.
2130 Pine Forest Drive – Clearwater, FL 33764
 PHONE: 727.827.7766 ————– EMAIL: CLICK HERE
REDEFINING BUILDING RESTORATION

Dixie Construction Services is redefining the building restoration industry with the ultimate personal service experience for the client, excellence in every aspect of project management, quality in the work being performed, integrity in being honest and fair, adding value to the project by employing outside the box thinking and providing innovative solutions and promoting an atmosphere of safety for the clients and employees.
We focus on tried and true techniques and methods, all while utilizing hard work and today's technology to simply out perform our competition.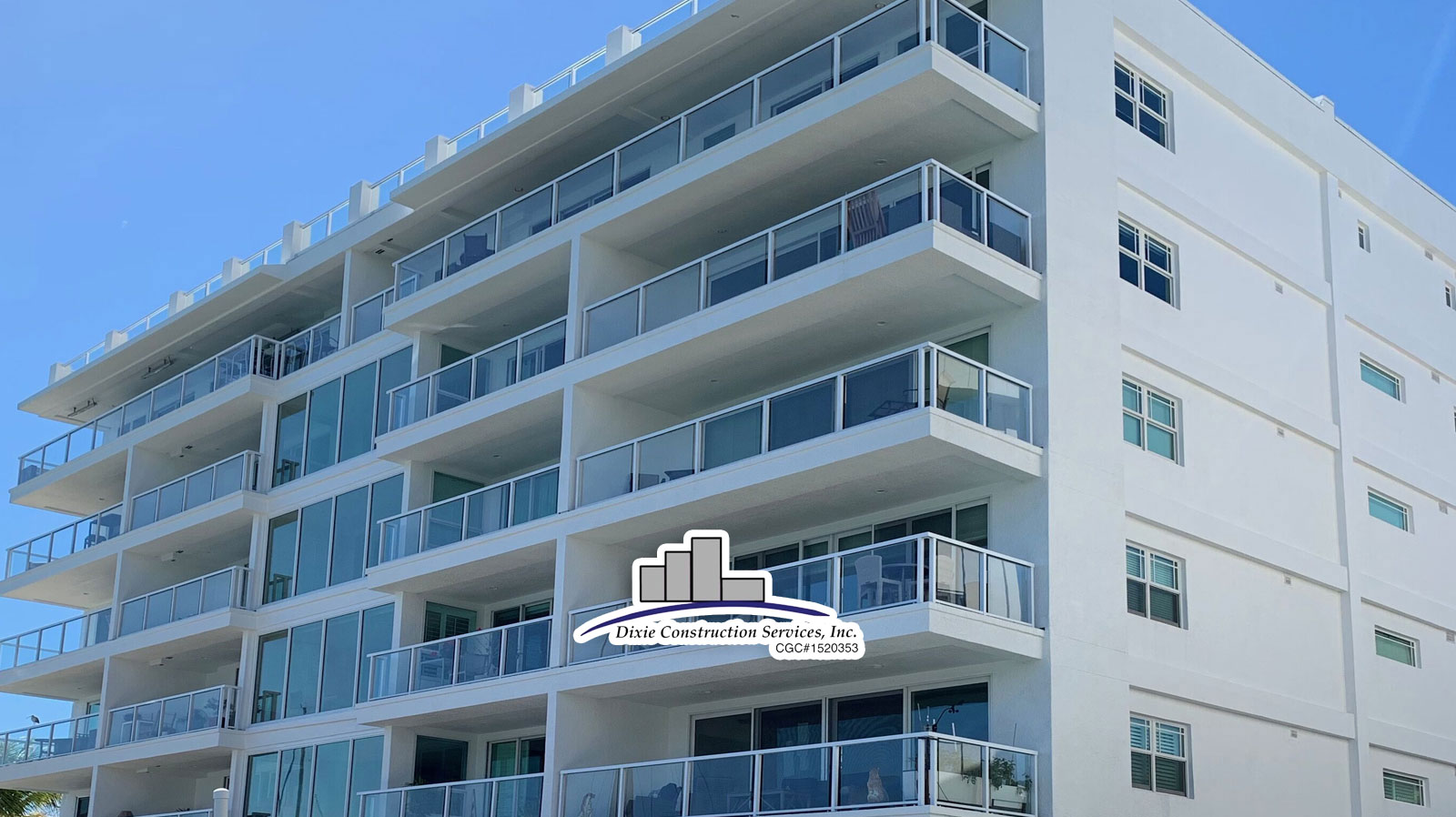 Services
Concrete Repair & Restoration
Painting & Waterproofing
Structural Restoration & Repair
Building Envelope Strengthening
Stucco Repair & Restoration
Waterproof Membrane Installs
Guard and Hand Rail Replacement
Window & Sliding Glass Doors
Wood & Metal Framing Repair
Post Tension Repair & Restoration
Exterior Building Over-Cladding
Wet Glazing
Hydrophobic Sealer Applications
Electrostatic Panting

Services
Glass Railing Installation
Enclosure Replacement
Active Cathodic Protection
Passive Cathodic Protection
Carbon Fiber Reinforcement
Building Stabilization
Epoxy Injection
Negative Side Waterproofing
Tile Installation
Drywall Repair & Replacement
Pressure Cleaning
Mold Abatement
Asbestos Abatement
Project Design Consulting